Leading the way in guided safaris
For the wanderlust-prone, an African safari trip is a popular item on the list of genuinely unmissable travel experiences. This land of lions and leopards, sweeping ochre landscapes and enchanting tribal heritage has a powerful pull on the imagination. But for most people, Africa's allure is matched by its mystery. It's an unfamiliar place where having someone to show you the right way is a huge asset. That's what makes our guided journeys priceless.
At Africa House, we've been the key that unlocks East Africa's secrets for many a visitor tempted by the delights of a safari vacation. As truly local travel experts we know exactly what our guests need, from individual travellers to diverse groups and multi-generation families. But pouring our passion and expertise into planning the perfect itinerary for every guest is just one aspect of what we do at Africa House – our greatest strength lies in providing fully guided safaris.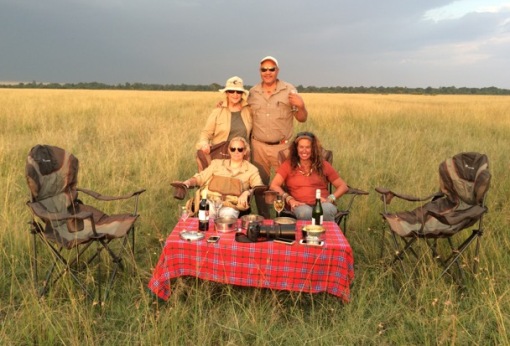 Dave in his guiding role, keeping a group of safari-goers entertained (and watered!)
It's hard to overstate the benefits of a good guide when visiting Africa. From a purely practical point of view, it's a great comfort to know there's someone taking care of all the difficult and dull stuff. From the moment you step off the plane, your guide has every step covered. Behind the scenes, your whole journey will already have been stitched together so that all you see is one seamless, hassle-free experience. From transport links throughout your itinerary to helping you settle into accommodation, you're in safe hands.
But guides can be so much more than just a support system. Ours bring a depth of knowledge and enthusiasm that can elevate your African vacation into something even more special. Africa House guides are your personal bush experts, sharing insights on everything they know about their homeland, from its tiniest insects to its mightiest predators. They are impeccable hosts, entertaining your family with stories around the campfire and knowing when to melt into the background when it's privacy and freedom you need. They are your direct link to this unique and enigmatic land, inspiring you to love it as much as they do.
It's these qualities which make our guides exceptional and which make our guided safaris so highly acclaimed by those in the know. So it's no surprise that when our guests return home, they aren't just delighted to have experienced one of the world's truly iconic travel destinations – they're hungry to come back for more.
Dave will be talking more about Africa House's guided safaris in person at the upcoming Poe Travel Bazaar in Little Rock, Arkansas, USA. If you're nearby, feel free to go along to chat about African travel or just to say hi. The event takes place on Sat 4 Feb 2017 at the Capital Hotel.
Travel to Tanzania is now subject to an 18% tax on a range of tourism services, including park entry, accommodation, guiding fees and transport…
read more
Treading over the simple wooden approach bridge and gleaning an initial look around the camp, we realised that we'd made a mistake – a single night was not going to be enough…
read more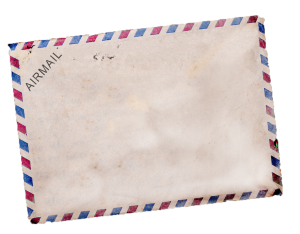 Get our e-newsletters

Olonana closure extended
Kenyan tented camp Sanctuary Olonana will be temporarily closed to guests, from 8 January until 7 June 2018. This is an extension of its previously stated closure period. Affected guests have been contacted.
Africa House Ltd, P.O. Box 1751, Nairobi, 00502 | T: +254 (0) 722 512 588 | E: info@africahousesafaris.com |© 2018 Africa House Safaris. All rights reserved.