Extras
A wilderness safari with Africa House provides all the adventure and luxury anyone could want. But if you're looking to extend your itinerary with a different experience, we run a tempting selection of excursions and specialist activities to complement your main safari. These optional extras can add a special dimension to your trip and allow you discover even more of Africa's diverse curiosities, encounters and spectacles. Here are a sample of the extensions we have to offer: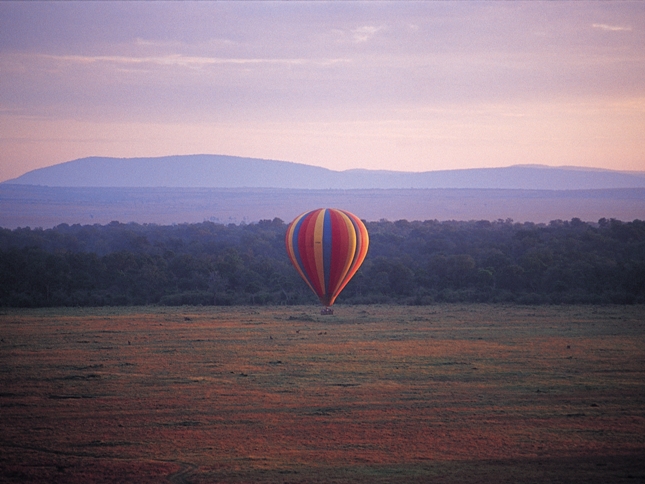 HOT AIR BALLOONING OVER THE MASAI MARA
Why not experience the ultimate freedom of drifting above the African plains in the most serene way possible. A hot air balloon ride is pure luxury, giving you a 360-degree vista over one of the world's most magnificent natural landscapes – Kenya's great wilderness, the Masai Mara. The sensation of drifting in an open basket with this unique aerial perspective over this classic savannah landscape is an unparalleled thrill but this aerial adventure is also amazingly peaceful, thanks to the silent, soothing motion. You'll start at dawn and witness the magic of the African sunrise from the sky and then enjoy the added indulgence of a champagne breakfast when you settle back to solid ground.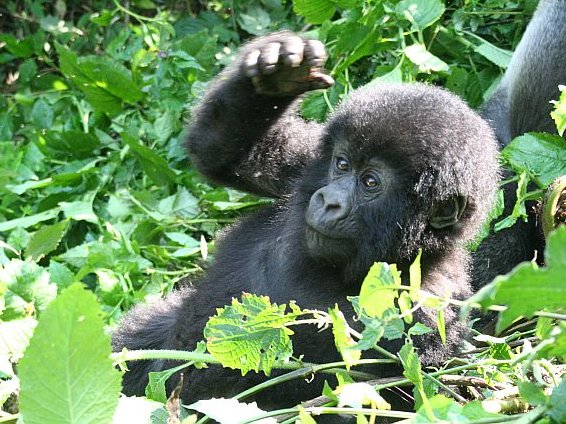 GORILLA TREKKING IN RWANDA
This special trip will take you on one of Africa's most magical journeys. You'll be transported to the verdant green peaks of Rwanda's stunning Volcanoes National Park, one of the few remaining habitats for the mountain gorilla. Led by an expert guide, you'll track a particular group of animals, before sharing an unforgettable close encounter with these magnificently powerful yet gentle primates. Looking into the eyes of a wild mountain gorilla is a truly moving and life-affirming moment. At night, enjoy the comforts of Sabyino Silverback Lodge, staying in an archetypical Rwandan stone dwelling with spectacular views over the park. After the gorilla trek, you can discover attractions of Kigali, Rwanda's capital city, and to enjoy an overnight stay in the plush Serena Hotel.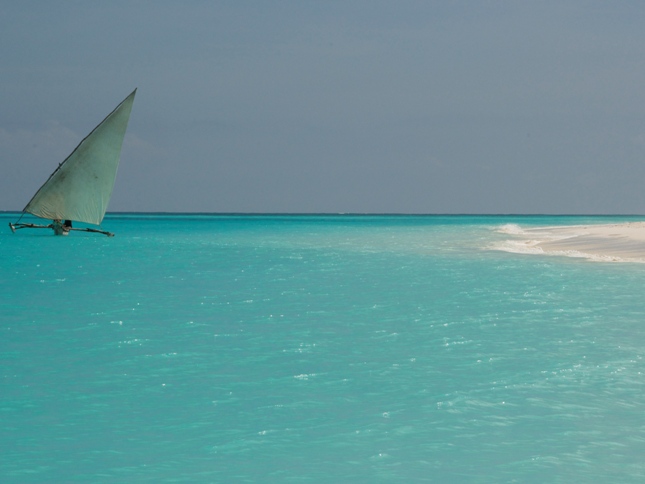 BEACH BREAK IN ZANZIBAR
Escape to this idyllic island retreat in the Indian Ocean for the ultimate in coastal indulgence. With its vast stretches of white sands, coconut palms and the warm, glittering turquoise sea, Zanzibar has all the ingredients for a blissful break. There's also a chance to explore Stone Town, a UN World Heritage Site brimming with history, diverse cultural influences and charming winding alleyways. You'll stay in lavish accommodation boasting chic design and first-class service and facilities. Whether you visit Zanzibar as a relaxing post-safari break or choose to spend longer here, you'll find yourself bewitched by this mystical spice island.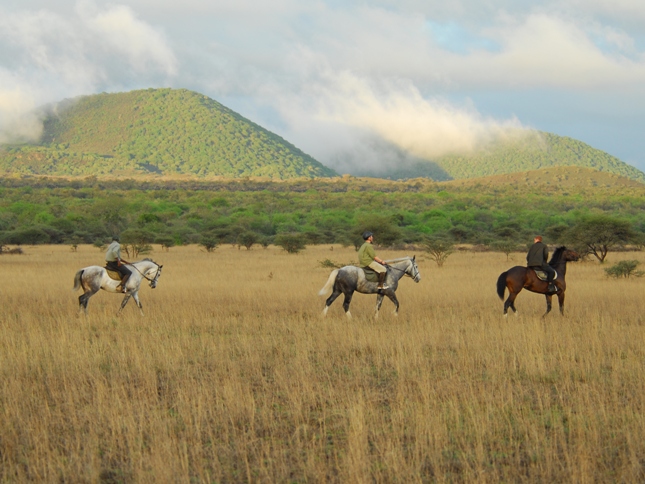 HORSE RIDING IN KENYA
Cantering through the open savannah on the back of a horse is an awe-inspiring way to experience East Africa. Using beautiful thoroughbred animals with lovely temperaments, our horseback safaris allow you to cover a lot of ground, revealing impressive swathes of Kenya's stunning scenery. What's more, you'll get closer to wildlife than in a vehicle or on foot, giving you amazing encounters with the elephants, giraffes or zebras you pass along the way. A horseback safari is ideal for anyone with moderate horse-riding ability, and can be enjoyed as a three-day extension or as a longer safari in its own right. And it comes complete with the usual Africa House luxury, including accommodation in an exclusive luxury mobile camp with comfy beds and stylish furniture.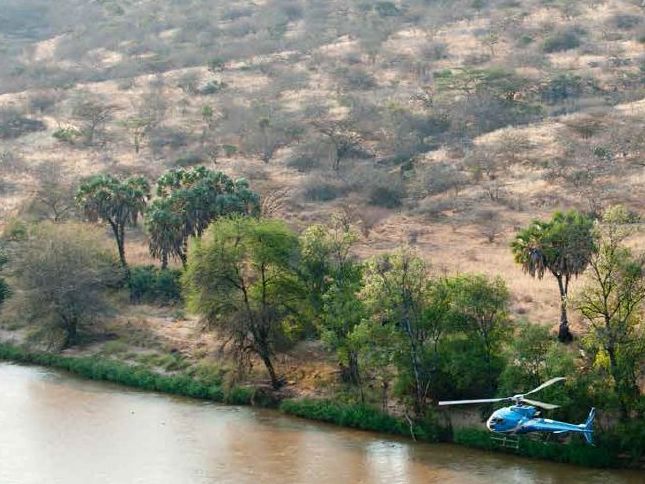 HELICOPTER EXCURSIONS IN KENYA
Kenya is a land of spectacular and diverse sights and there's nothing quite like a personal helicopter tour to experience them. Our amazing airborne safaris afford exhilarating views of landscapes and wildlife. They also make impossible journeys possible, reaching some of East Africa's most beautiful hidden natural features and providing rare glimpses into tribal life in the region's most remote corners. Our selection of one-day helicopter tours – delivered by pilots and guides – feature stunning mountain regions, vast wildlife-rich lakes, breathtaking geological features and fascinating cultural encounters. For specific details about each tour, download our brochures for each destination here: Lakes of the Great Rift Valley | Suguta Valley | Samburu | Mount Kenya | The Pokot & Silale Crater.
There's nowhere like the open plains of East Africa for a quintessential, wildlife-filled safari holiday. But venture off the coast and south-east of our usual territory and you'll find a whole new slice of Africa in the shape of Madagascar. And at Africa House,...
read more
For the wanderlust-prone, an African safari trip is a popular item on the list of genuinely unmissable travel experiences…
read more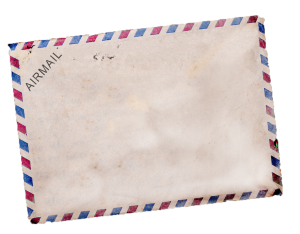 Get our e-newsletters

Olonana closure extended
Kenyan tented camp Sanctuary Olonana will be temporarily closed to guests, from 8 January until 7 June 2018. This is an extension of its previously stated closure period. Affected guests have been contacted.
Africa House Ltd, P.O. Box 1751, Nairobi, 00502 | T: +254 (0) 722 512 588 | E: info@africahousesafaris.com |© 2018 Africa House Safaris. All rights reserved.