Treading over the simple wooden approach bridge and gleaning an initial look around the camp, we realised that we'd made a mistake – a single night was not going to be enough. We were sampling the Mara Plains camp in southwestern Kenya and its appeal was extraordinary and instant.
In its simple, rustic construction, Mara Plains rightly yields to the wildnerness environment that surrounds it – and yet, there are so many elements that elevate this camp to something quite special. It's truly a place where attention to detail has created a fabulous experience.
The roomy accommodation tents and indoor showers lend a welcome sense of luxury and comfort. And we loved the huge, attention-grabbing copper bathtub. Classic leather sofas and vintage furniture hint at a romantic colonial safari age while East African tribal heritage and Arabic influences are reflected in the décor.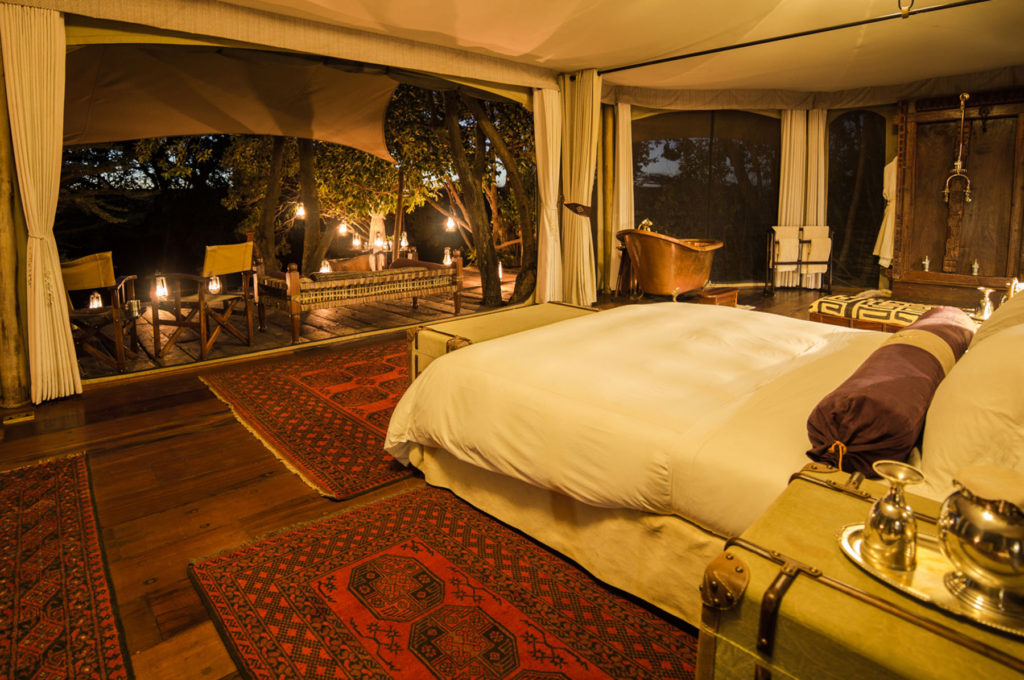 A gorgeously comfortable bedroom tent at Mara Plains
Mara Plains is further enhanced by having recently been reconfigured to face west, bringing in a vast sweeping vista over the plains of the Oloololo Escarpment. A chance to laze and to savour the camp's sensational food from the privacy of railway sleeper tent decks, left us feeling we had the whole place to ourselves. Sundowners around the campfire offered a nicely contrasting communal experience.
With all of Mara Plains' delicious comfort, and the wonderfully warm hospitality of hosts Henry and Hattie, it's easy to forget what lies in store if you can drag yourself away. Mara Plains is set on the private Olare Motorogi Conservancy on the northern edge of the Masai Mara National Reserve, so game drives from here bring an astonishing wealth of wildlife viewing opportunties. It's the perfect position for glimpsing many of Africa's most amazing creatures, from elephants and giraffes to lions and cheetahs, and hundreds more besides.
Our single night at Mara Plains may have left us wanting more but it was long enough to discover what a fantastic camp this is. A place where every detail has been thought out to stunning effect, and set in a spectacularly wildlife-rich pocket of East Africa, Mara Plains is a simply stunning safari accommodation.
There's nowhere like the open plains of East Africa for a quintessential, wildlife-filled safari holiday. But venture off the coast and south-east of our usual territory and you'll find a whole new slice of Africa in the shape of Madagascar. And at Africa House,...
read more
For the wanderlust-prone, an African safari trip is a popular item on the list of genuinely unmissable travel experiences…
read more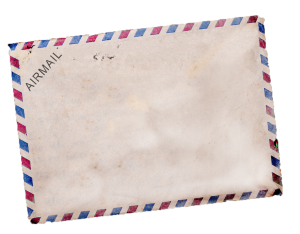 Get our e-newsletters

Olonana closure extended
Kenyan tented camp Sanctuary Olonana will be temporarily closed to guests, from 8 January until 7 June 2018. This is an extension of its previously stated closure period. Affected guests have been contacted.
Africa House Ltd, P.O. Box 1751, Nairobi, 00502 | T: +254 (0) 722 512 588 | E: info@africahousesafaris.com |© 2018 Africa House Safaris. All rights reserved.